Hi Everyone,
It has been a stressful few weeks with all the bad news on TV. But, please remember that God is in control…
"Fear not, for I am with you; be not dismayed, for I am your God; I will strengthen you, I will help you, I will uphold you with my righteous right hand." Isaiah 41:10 ESV
Here at Cornerstone we are living the gospel in our town of Shotts. Here are a few things to be mindful of this month:
Tuesday kids club is every Tuesday during the term at the Calderhead High School from 5pm-7pm. The kids get activities, dinner, crafts, games, movies, music, and so on. There has been an amazing turn out this year; and the volunteer staff has been fantastic!
Wednesday youth group and Monday evening Bible group are both steady and strong. If you are interested in joining along please click the look at the weekly information at this site, Facebook or contact us via the contact form. Cornerstone Facebook
The Woman's ministry, which is a combined venture with Calvary Carluke meets the 2nd and 4th Thursday of the Month. Please see weekly information and Facebook page for info. Women's Ministry Facebook
SPECIAL NEWS!!! We will be hosting the 'Eden Bus' on Tuesday the 31st of October from 6-8:30pm. It will be parked at the Co-op parking lot and is for children and youth. This will be an excellent opportunity to meet people and hopefully impact lives.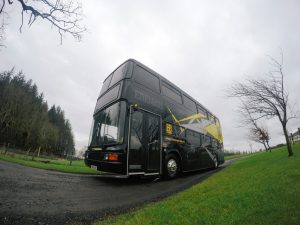 Blessings in the name of Christ!!!