Cornerstone Presents
As an organisation with the good of our community at heart we love to meet new folks as often as possible.
Throughout the year we will be presenting exciting events open to all members of the community.
Here is a rough idea of what we have planned, more info to follow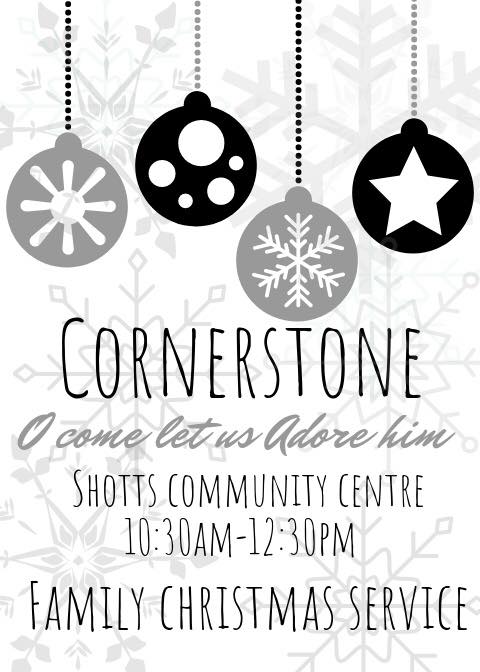 Christmas Extravaganza
Sunday 23rd December
Shotts Community Centre, 10.30-1pm
We'll be celebrating Christmas with Carols, a Nativity performance by the Cornerstone Kids, quiz with prizes and a special Christmas message. It's the most wonderful time of the year, come out and join the festivities!
For all the latest news please keep an eye on our
Facebook