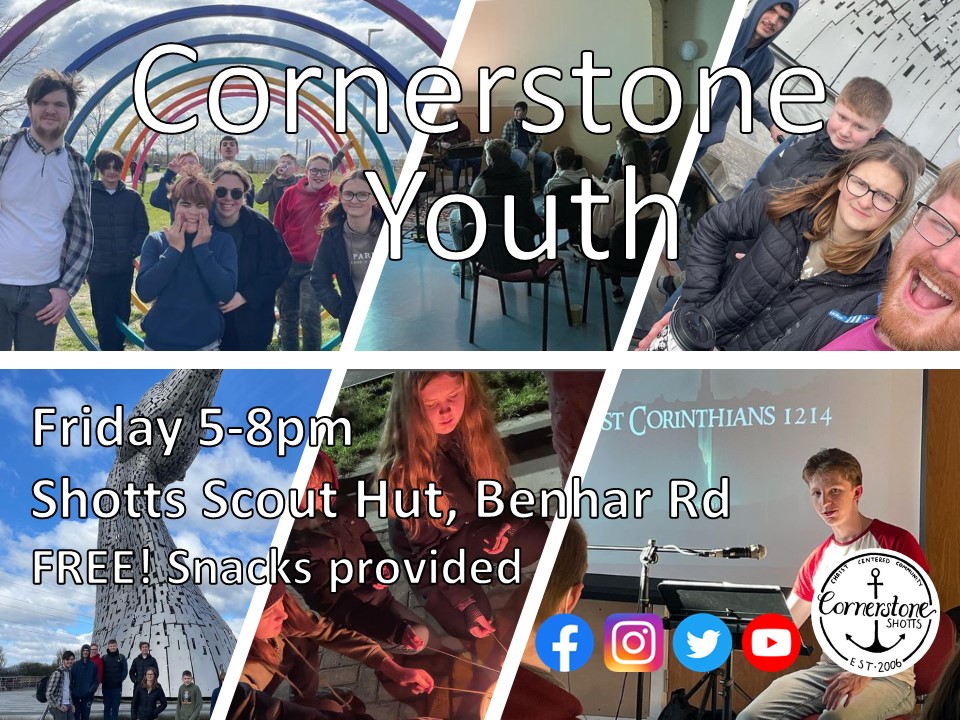 Cornerstone Youth Group
For High School aged teens.
Teachings through the Bible and discussions around relevant life issues.
Every Friday 5 - 8pm
At Scout Hall, 105 Benhar Road, Shotts.
Dessert is provided in a warm family environment.
All teens welcome to join in the fun with their peers. All for free.